6 Important Questions To Ask About Plumbing Pipes
Wednesday, June 28th, 2017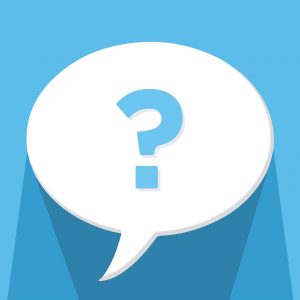 Homeowners take measures to protect their houses from floods and fires, and some even take out warranties for appliances. However, few people remember to protect themselves from costly sewer and plumbing line disruptions. These plumbing emergencies often result in thousands of dollars worth of damage. Leaks, pipe clogs, and breaks are common in many households and they are becoming even more common as America's plumbing pipes continue to age.
A pipe break can have a huge impact on your property and your wallet. Homeowners, not the municipality, are responsible for the water pipes that run through their property. Unfortunately, many homeowner's insurance policies do not cover the repairs needed for these plumbing pipes. The follow are six questions that every homeowner should ask about their plumbing pipes.
How old are my plumbing pipes?
Many American households have water pipes that were installed after World War II. These pipes are usually in serious need of repair or replacement. The average age of a broken water main in the Unites States is 47 years. By knowing the age of your water pipes, you will have a better idea of whether they need repairs or not.
Do I have clay soil?
Poor soil conditions can cause your water pipes to corrode from the outside. This corrosion can lead to leaks and water contamination. Sandy soils are some of the least corrosive, while clay soils are among the most corrosive. These soils attack your pipes instantly, but corrosion will build over time. Although your water pipes are already breaking down, you may not have a leak for many years.
Do I have mature trees near service lines?
Tree roots often disrupt water service lines. Invasive roots seek out pipes because of the essential elements they need to grow: nutrients, water, and oxygen. When a tree root enters a pipe, it causes clogs that can lead to serious problems and repairs.
Am I ignoring any warning signs?
The deceptively small things homeowners easily overlook often signal a problem within their water pipes. Cooking often in your kitchen can lead to food and grease buildup over time in the drain and sewer lines. A sputtering faucet may indicate a leak. A clogged toilet or slow drain may be a sign that the sewer line is clogged. Pay attention to these details and go over them with a professional plumber. Taking care of these problems early on can save you time and money in the long run.
How do seasonal changes affect my plumbing?
Plumbing lines become more susceptible to damage during extreme temperature swings. Temperature changes increase stress on your main lines and service lines. If air temperatures are below freezing, the ground will also freeze. A main line break can occur a day or two later because the water temperature takes more time to decrease than the temperature of the air.
What are my plumbing pipes made of?
Nearly a quarter of all American water mains are over 50 years old, according to a study by the Utah State University Buried Structures Laboratory. These pipes are generally made of clay, tile, or steel materials, which are prone to corrosion over time. Corrosion is the second-highest reason for failure of plumbing pipes in the United States. If your home was built before 1980, you will probably need to have repairs or replacement performed on your pipes at some point.
Cole's Plumbing uses the best and most up-to-date technologies to diagnose and repair your plumbing system and gas lines. Our plumbing experts provide effective and cost-efficient Services throughout the Texas Panhandle. Call us today at (806) 367-5159 or Contact Us by email to learn more about how we can help you.