How To Tell If Your Main Water Line Needs To Be Repaired
Thursday, August 3rd, 2017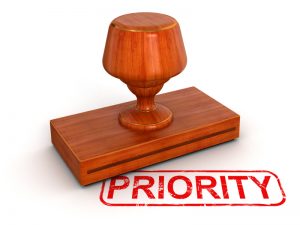 If you have a leak in your main water line, you are dealing with one of the most severe plumbing issues your home can encounter. Your main water line is responsible for supplying your home with water, so an issue such as a leak can cause serious problems. If you notice any of the following signs, you likely need an experienced plumbing company quickly. Watch for these signs and consult a professional if you think you may have a significant problem with your water line.
Flooded yard or wet foundation wall
A significant leak can cause water to appear along your home's foundation. Another sign would be standing water on your lawn. A plumber can find the source of these problems and complete any necessary repairs. If handled quickly, the repair can be made before serious damage occurs to your property.
Discoloration
Seeing discolored water as you take a shower or use your sink is alarming. Discolored water usually indicates corrosion in aging pipes or a main water line that is well past its prime. Contact a professional plumber to look at your line and advise you on whether your home needs repiping or a main line repair. The quicker you get this issue fixed, the faster you can get back to using your plumbing regularly.
Weak water pressure
If your water pressure suddenly decreases, you may have a leak in your main water line. You need to get to the root of the problem, even if you have yet to notice standing or running water. If you are used to low pressure in your home, you may not have a problem. The key is to watch for a sudden decrease that indicates a significant leak.
High utility bills
Abnormally high bills may indicate a leak in your main water line. You could spend hundreds of dollars over time due to a leak if you do not get the issue fixed quickly. The issue may stem from aging pipes, but you should consult a plumbing professional to see whether you need replacement or repair.
Do you think you may have a leak in your main water line? Contact the professionals at Cole's Plumbing for fast and professional assistance. We use the best and most up-to-date technologies to diagnose and repair your plumbing system and gas lines. Our plumbing experts provide the best Services throughout the Texas Panhandle for the best prices. Call us today at (806) 367-5159 or Contact Us by email to learn more about how we can help you.