When You Should Hire A Natural Gas Plumber
Wednesday, May 10th, 2017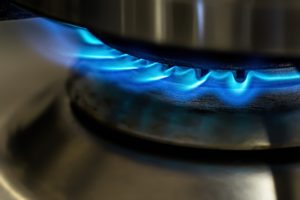 Do you know which projects require the expertise of a gas plumbing professional? It is important to understand when hiring a natural gas plumber is essential and what to look for in a professional company. Natural gas line plumbers install natural gas lines for various home and commercial projects. These professionals can often install and repair water heaters, fireplaces, and stoves as well. The following will help you better understand the role of natural gas plumbers and how they can help you.
What to look for in a natural gas plumber
People generally believe plumbers fall into two broad categories: commercial and residential. Some think that plumbers only work with water pipes or fixture issues, but this is far from the truth. There is more to plumbing than work on water lines, and many plumbers specialize in areas like installing sprinkler systems or home remodeling. You should always employ a plumber that is knowledgeable about the issues you need help with.
A natural gas plumber has a license to maintain and install natural gas lines. When looking to hire one of these plumbers, you may want to consider whether or not they have a master plumbing license. This license signifies that the professional has a high degree of experience and knowledge, and meets certain qualifications. A master plumbing license requires the expert to pay a fee, pass a state administered test, and carry liability insurance. Hiring a professional with this type of credential should give you some peace of mind when it comes to your gas lines.
What to do when you need help
You will likely need the help of a natural gas plumber if you are tackling a home improvement project. If you are installing a built-in grill on your deck or a natural gas fireplace, you need expert advice and guidance. If you have a project that requires your gas meter to be moved a few inches, a natural gas plumber will also be required. However, depending on your specific situation, you may have to allow the gas company to move the meter. A fee may be assessed if the gas company moves your lines. If you do have a choice, a local plumber can probably do it for a more reasonable price. Consult a professional and weigh your options before choosing.
Cole's Plumbing uses the best and most up-to-date technologies to diagnose and repair your plumbing system and gas lines. Our plumbing experts provide the best Services in the Texas Panhandle for the best prices. Call us today at (806) 367-5159 or Contact Us by email to learn more about how we can help you.